Restorative Dentistry – Pleasant Hill, CA
Helping You Fix Your Worn-Down Smile
The enamel protecting your teeth is the hardest substance in your body, but like anything else, it can become worn down or destroyed over time. Since injured teeth don't heal themselves, it will be up to Dr. Lavino and the rest of our team to restore your smile using a personalized crown or filling. You'll be able to eat and speak normally again, and the tooth-colored materials used will make it seem like nothing happened to your smile in the first place. Call us today to schedule an appointment and learn more.
Why Choose Sebastian S. Lavino
for Restorative Dentistry?
Highly Conservative Restorative Treatments
State-of-the-Art Dental Techniques and Technology
Multiple Materials for Making Dental Crowns
Dental Crowns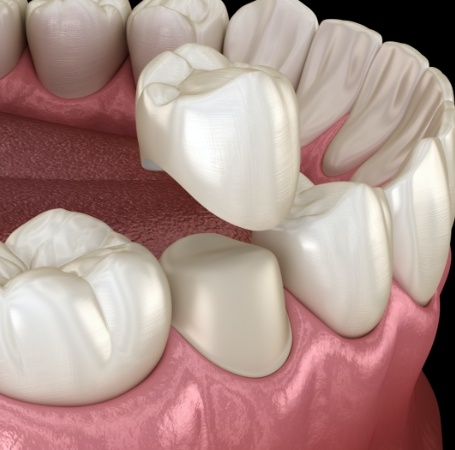 Using a dental crown to protect, repair, and strengthen broken or damaged teeth is a well-known dental treatment. What you may not have realized, though, is that there is a wide variety of materials that crowns can be made from. There are the traditional gold crowns, of course, but those who want a more natural-looking solution can ask about porcelain, porcelain fused to metal, and zirconia crowns that can be matched to the shade of real teeth.
Tooth-Colored Fillings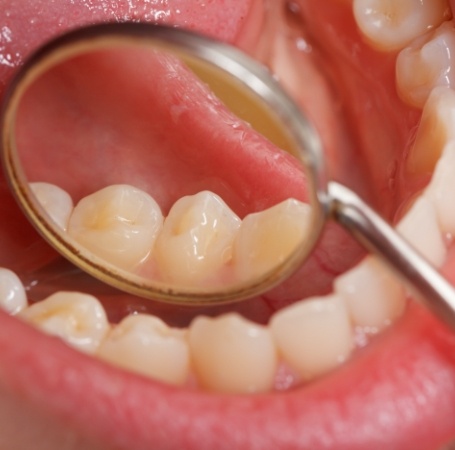 Instead of removing healthy tooth structure to place a metal filling, we can fill cavities with tooth-colored composite resin. This material looks like a natural part of the tooth once it has been properly sculpted and shaded. It bonds with the tooth itself, which means it actively strengthens it. A tooth-colored filling that has been properly cared for by way of good oral hygiene and professional maintenance can last for 10 to 15 years or possibly longer.
Full Mouth Reconstruction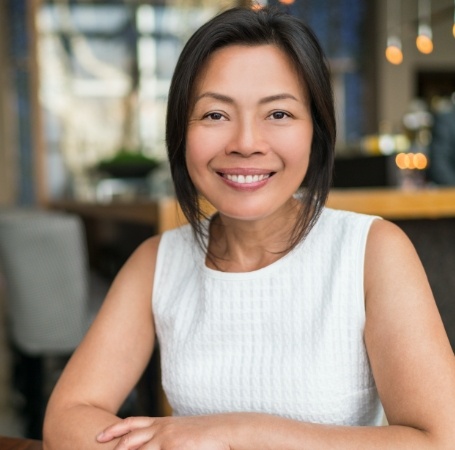 When dental problems exist throughout the mouth, it's not enough to make one or two changes in isolation; we need to have a comprehensive vision of the final result. That means using a specific combination of restorations and tooth replacements depending on what repairs are needed. The full mouth reconstruction will be personalized just for you following a thorough examination of your teeth. Our primary goals will be to restore oral health and function, but of course aesthetics will be considered as well!