Children's Dentistry – Pleasant Hill, CA
A Practice Where
Your Children Can Relax
Dr. Lavino decided to become a family dentist so that he could offer services that both children and adults could benefit from. He's great at working with kids and helping them feel at ease during their dental visits. He knows that it's important for your little ones to get used to the dentist's office so that they aren't afraid to return for their regular checkups. To set up your child's next appointment, call our office today.
Why Choose Sebastian S. Lavino
for Children's Dentistry?
Dentist That Loves Working with Kids
Practice That Doesn't Feel Like a Dental Office
Warm, Welcoming, Friendly Team Members
Your Child's First Visit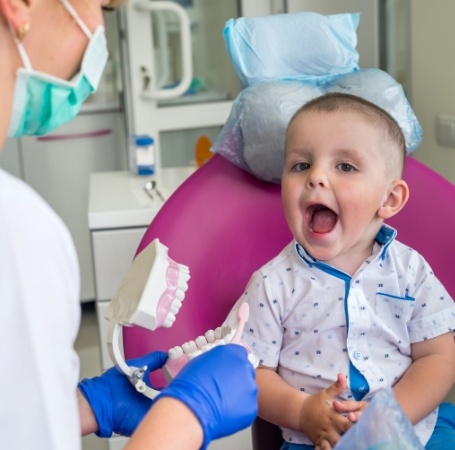 The first visit to any new dental practice should be spent helping your child acclimate to their new environment. After all, their earliest dental experiences should be positive ones, and that can only happen in a place where they feel safe. Every effort will be made to keep your child comfortable while we clean their teeth and check for cavities or other oral health problems. We'll take the time to talk to you about the stages of dental development that every parent should be aware of and what you can do if something unexpected happens.
Dental Sealants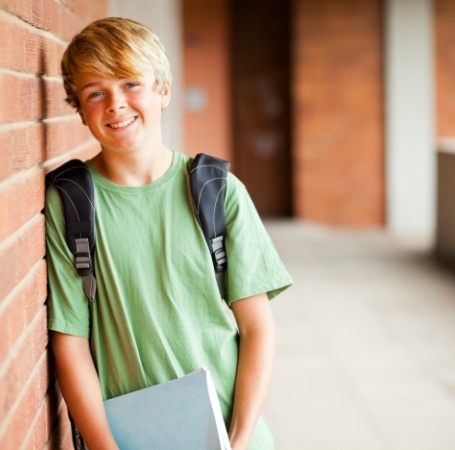 Since children often lack the ability to clean their teeth as thoroughly as possible, parents and dentists need to be proactive about protecting the teeth that are at the highest risk for decay. This often means applying thin plastic coats known as dental sealants to the molars at the back of the child's mouth. The molars contain many crevices that your child may have a hard time cleaning properly, so placing a sealant provides some much-needed protection.
Athletic Mouthguards/ Sportsguards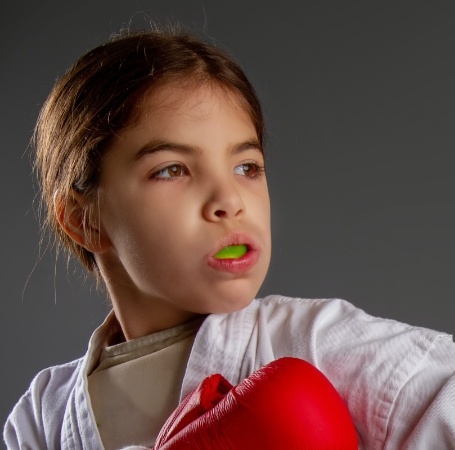 Many cases of lost or broken teeth can be directly linked to sports-related accidents. Your child should never go out onto the field or onto the court without a mouthguard protecting their smile. Even sports that don't typically involve much contact could potentially lead to a dental emergency if the right precautions aren't taken. Of course, an uncomfortable mouthguard might end up affecting your child's performance, so it's recommended that you get one of our custom-made mouthguards that are designed to fit perfectly on the teeth.
Frenectomies/ Lip & Tongue-Tie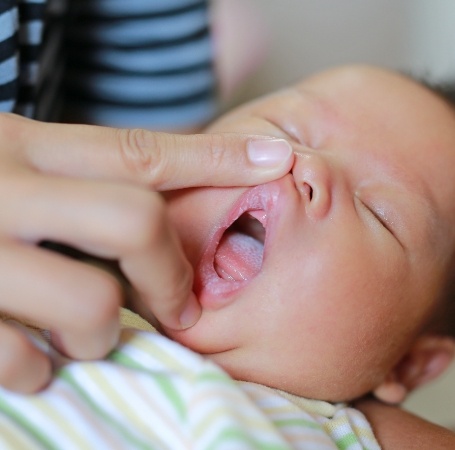 An overly developed band of tissue can keep the lips or tongue from moving properly, which can affect the way your child speaks and eats. They may have difficulty breastfeeding, and their overall development could be affected. Fortunately, restoring a full range of motion to the child's mouth is usually quite simple; we just have to remove the unneeded tissue with a procedure called a frenectomy. The treatment is very quick, and every step will be taken to make it as painless as possible for your child.