Dental Implants – Pleasant Hill, CA
The Most Advanced Answer for Replacing Teeth
Replacing missing teeth is nothing new, but the traditional restorations used to fill in the gaps of your grin only replace the portions of the smile that most people see. The underlying roots will still be missing, and your jaw will suffer due to the lack of stimulation. But with dental implants, the entire tooth structure can be replaced – roots and all. For a consultation where you can learn more about implants and the advantages they offer, call Dr. Lavino today.
Why Choose Sebastian S. Lavino
for Dental Implants?
Partnered with Local Implant Experts
Convenient Payment Options
Warm, Welcoming, Friendly Team
What are Dental Implants?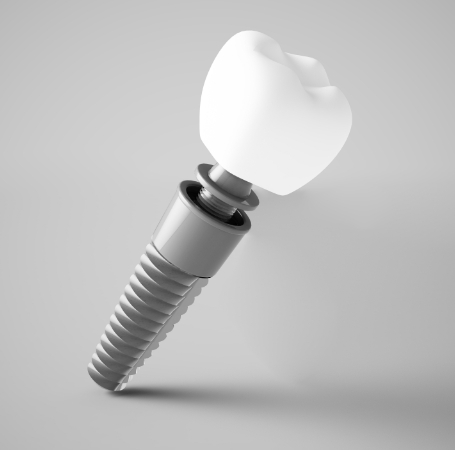 The dental implants that are most commonly used to replace teeth are also known as endosteal implants. They are inserted directly into the jawbone so that they can fuse with the nearby tissue and act as new tooth roots. You can get a single implant to replace one tooth, of course, but it is also possible to combine multiple implant posts with specific personalized restorations to replace any number of teeth all at once.
The 4 Step Dental Implant Process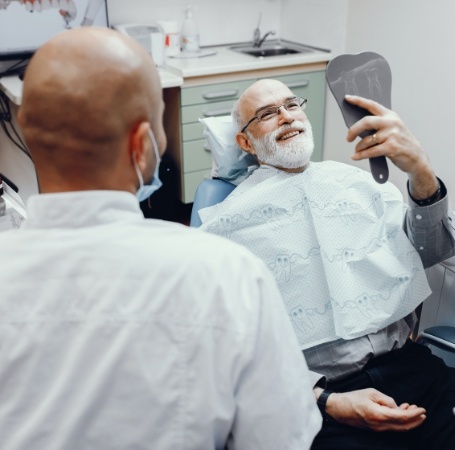 Step 1: Initial Implant Consultation: You can make an appointment with Dr. Lavino to discuss whether implants are right for you. An examination of your mouth will be performed, and a treatment plan will be created based on your needs.
Step 2: Dental Implant Surgery: For this step, we will refer you to one of the most skilled implant specialists in the area. Placing implants is a surgical procedure, and you will be given precise instructions to follow before and after to ensure a successful treatment.
Step 3: Osseointegration/Abutment: The process that lets dental implants fuse with the jawbone is called osseointegration; it can take between three and six months. At the end, another surgery is required to attach an abutment.
Step 4: Final Restoration: We will handle the process of designing and placing your final crown, bridge, or denture once your mouth has completely healed from the previous step.
Benefits of Dental Implants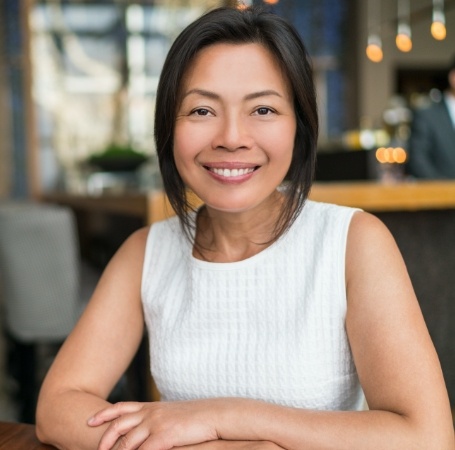 A well-placed, fully restored dental implant offers the following advantages:
Prevents the bone tissue in your jaw from breaking down, maintaining the overall shape of your face
Gives your new teeth the stability and biting force needed to chew steak, apples, and other tough or crunchy foods
Prevents the natural teeth from drifting out of place
Makes it easy to take care of your new smile through regular brushing and flossing
Provides a long-lasting solution for missing teeth that can last for decades without needing to be replaced
Who Dental Implants Can Help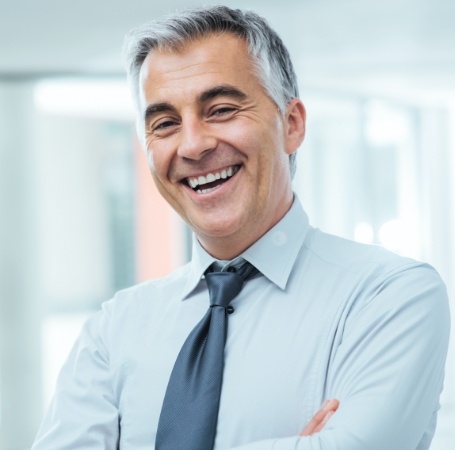 Only patients who have lost at least one tooth or expect to have a tooth extracted in the future can be considered candidates for dental implants. Some patients may need bone grafts, periodontal therapy, or other such procedures before dental implant surgery can be performed; we'll consider your individual circumstances carefully before moving forward with the dental implant process. The versatility of dental implants makes them a viable option for all the following tooth loss situations.
Missing One Tooth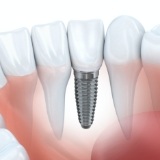 You might lose a single tooth in an accident or as a result of tooth decay. It can be replaced with a dental implant post topped with a crown. The metal post will essentially become part of your body once it joins with the bone, and it will be completely covered by the crown; the result is that your new teeth will look and feel completely natural.
Missing Multiple Teeth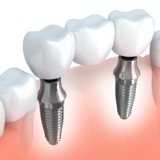 If more than one tooth is missing, you can get a different implant restoration depending on the situation. An implant bridge (which rests on a pair of implants) is used to replace consecutive teeth; meanwhile, multiple gaps can be filled at once with a partial denture (which can be attached to a different number of implant posts depending on the situation).
Missing All of Your Teeth
When you choose to get implant dentures to replace an entire arch of teeth, the most conservative possible number of implants will be used. This is normally in the range of 4 to 6 individual posts. Unlike traditional dentures, implant dentures can be designed so that they stay permanently anchored in the mouth.
Understanding the Cost of Dental Implants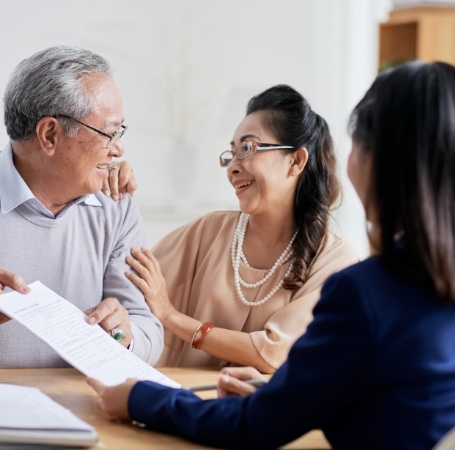 The amount you end up paying for implants will depend on the number of posts you need and the kind of restoration you get, not to mention other factors like preliminary treatment. When you receive your initial estimate for the cost of implants, remember that it's a long-term investment. Your dental implants will last much longer than other restorations, so you'll save money that would otherwise have been spent on replacements. In other words, dental implants can be the smarter financial choice, even if they seem more expensive initially.