Replace Missing Teeth – Pleasant Hill, CA
No Smile Should Stay Incomplete
A tooth might be knocked out of your jaw in an accident, or it might be removed because of an infection that we were unable to treat in time. Even one missing tooth can have serious long-term implications for your oral health; Dr. Lavino will make sure you're aware of the risks and work to fill in the gap as soon as possible with a quality restoration. Please contact our office immediately if you've lost a tooth or are suffering from a dental emergency that might lead to an extraction.
Why Choose Sebastian S. Lavino
for Replacing Missing Teeth?
Partnered with Local Implant Specialists
Long-Lasting, Lifelike Bridges and Dentures
Warm, Caring Dentist and Staff
Dental Bridges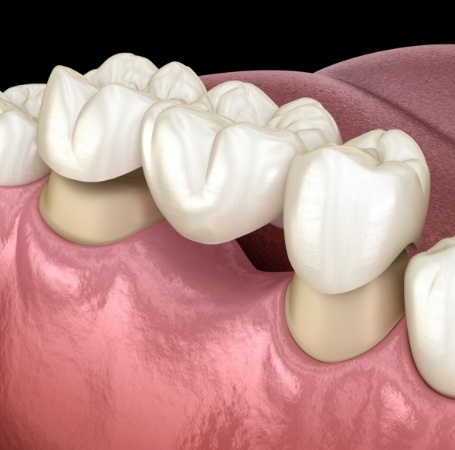 A dental bridge does exactly what its name suggests: bridge a single gap in your mouth. The restoration is placed on two of your natural teeth with the help of crowns, and the empty space is filled with lifelike prosthetic teeth called pontics. Not only does a bridge let you enjoy sturdy and functional new teeth again, but it will also prevent the remaining healthy teeth in your mouth from drifting out of their proper positions.
Dentures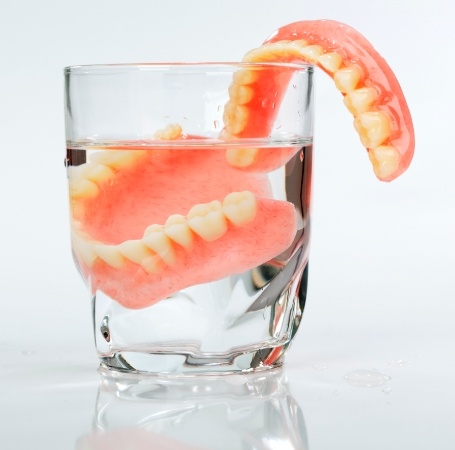 For hundreds of years, dentures have been used in one form or another to replace multiple teeth at once. Dr. Lavino will give you a prosthetic made from the most modern materials and designed using the latest techniques. You can count on your new teeth to stay comfortably in place during the day, and you can easily store them at night while you sleep. Both full dentures and partial dentures are available depending on the severity of your tooth loss.
Dental Implants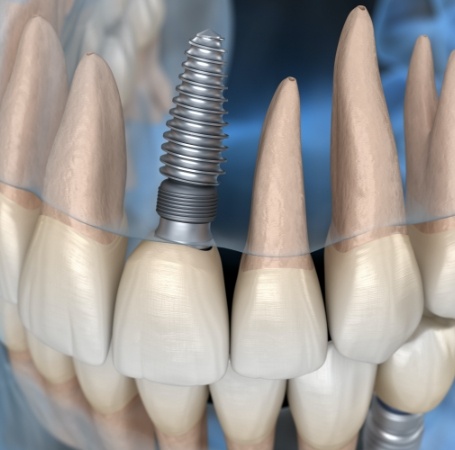 While a dental bridge is attached to natural teeth and a denture rests on your gums, a dental implant will be inserted into your jaw, allowing it to mimic the roots of a real tooth. This serves many purposes: it stops the deterioration of the underlying bone, it ensures that the restorations stay in place at all times, and it improves the biting and chewing strength of your new teeth. After you've received dental implants from a specialist, Dr. Lavino can expertly restore them.