Preventive Dentistry – Pleasant Hill, CA
Helping Your Smile Thrive for a Lifetime
Maintaining a beautiful smile is a lifelong journey, one that Dr. Lavino and the rest of our caring team members are prepared to take with you every step of the way. We invite you to visit our office every six months for routine preventive appointments that give us a chance to detect and treat minor oral health issues long before they can lead to cavities, advanced gum disease, and other oral health problems. Contact our practice today to schedule your first appointment.
Why Choose Sebastian S. Lavino
for Preventive Dentistry?
Practice with a Warm, Homey Feel
Super Conservative Dentistry
Family Friendly Dental Practice
Dental Checkups & Cleanings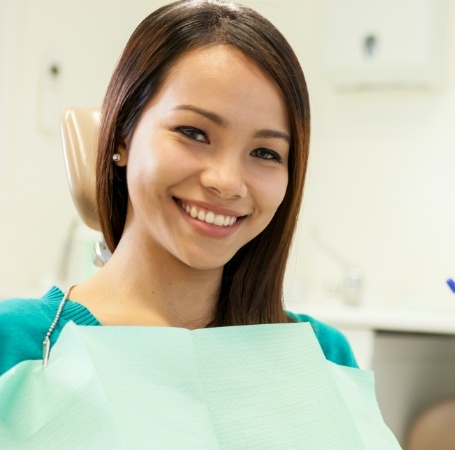 At least two checkups and cleanings are recommended every year, even for those who are diligent about brushing and flossing every day. Even the best oral hygiene routine is rarely flawless, so it's necessary for us to inspect your teeth and gums on a regular basis to make sure there aren't any problems. If we do find signs of damage or decay, we'll work with you to select the best treatments to restore the health of your smile. Routine cleanings are also necessary to get rid of the plaque and tartar that build up on your teeth and gums.
Oral Cancer Screening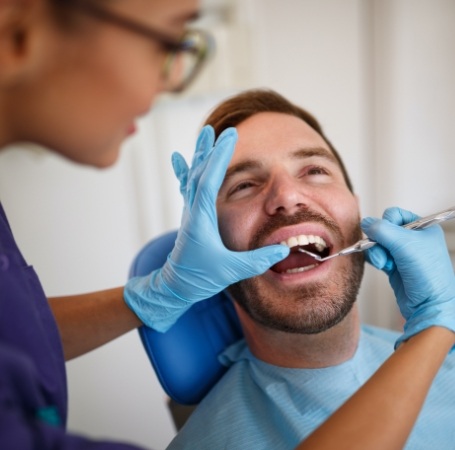 We look for more than just cavities during routine checkups. While we're examining your gums and other soft tissues in your mouth, we might discover lumps or discolored tissues caused by oral cancer. Roughly 50,000 new cases of oral cancer are diagnosed each year, and the patients who receive their diagnoses early are much more likely to survive after 5 years. As such, it's important for us to have the chance to check for oral cancer at regular intervals.
Fluoride Treatment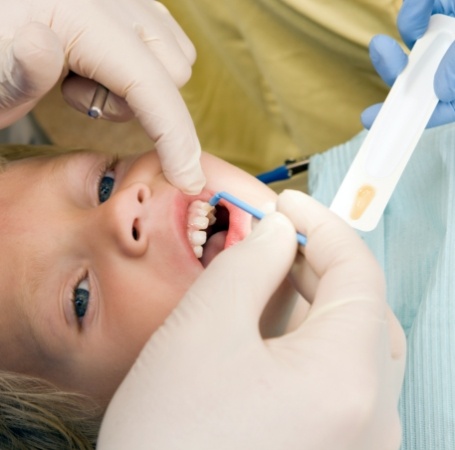 You probably already know that fluoride is often added to drinking water and toothpaste, but what exactly is it? To put it simply, it is a mineral that, when exposed to the teeth, helps strengthen the enamel and protects it from cavities. Patients with teeth that are more susceptible to cavities can benefit from extra fluoride exposure, so we may end a routine checkup and cleaning by applying a small amount of concentrated fluoride directly to your smile.
Periodontal Therapy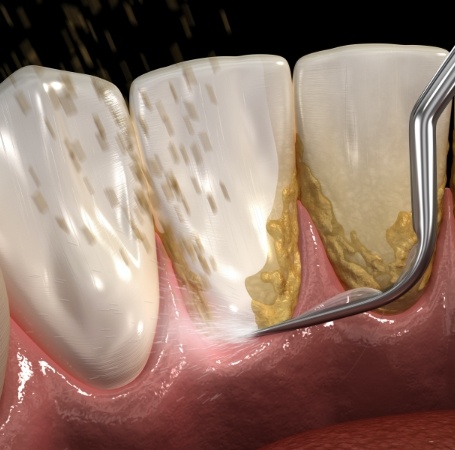 Gum disease is sometimes called "the silent killer" because it often develops without you even realizing it. The initial symptoms are comparatively mild, but without treatment you could end up losing multiple teeth, and the rest your body could be at risk for several systemic diseases. Dr. Lavino has been trained to check for signs of gum disease that you might have overlooked yourself, and he can intervene with various forms of treatment should the need arise.
Nightguards for Bruxism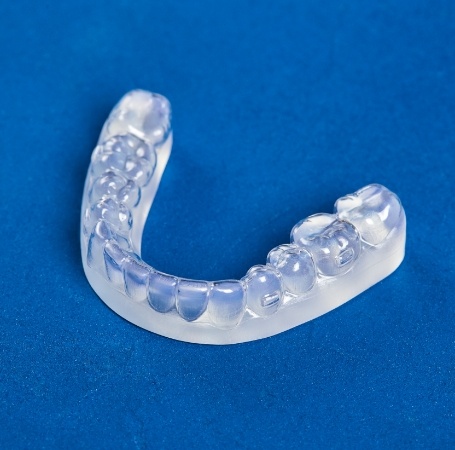 Bruxism is another word for grinding and clenching of the teeth. It can cause you to experience morning headaches and frequent jaw soreness, and given enough time it can be very destructive to your smile. With a protective nightguard, you can keep your teeth safe from the effects of bruxism. Instead of purchasing an over-the-counter nightguard, you can get a personalized oral appliance from Dr. Lavino, which is generally the better option if you want your nightguard to be as comfortable as possible.